It doesn't take a genius to know what goes on inside a closed bathroom door while there is a sexy kinky honey in there with her equally horny BF, plus a cam phone in hand. No, this ain't a quickie because they have the house to themselves and got all the time they need to enjoy fucking each other up in all positions possible.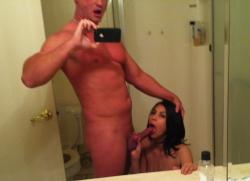 But since this Fubilov hottie would like to pretend that she's gonna get caught doing her dirty deeds with any man she's with because it's one of her fantasies. So she picked the bathroom where they can make this picture set and keep in mind that someone could walk in on them at any time. Highly unlikely, but this is one of the things that keeps her horny whenever playing with her cunt or while sucking on a stiff dick so she keeps on thinking of getting caught even if she knows well that she'd be along in her room. The more danger she thinks about, the more she lets loose.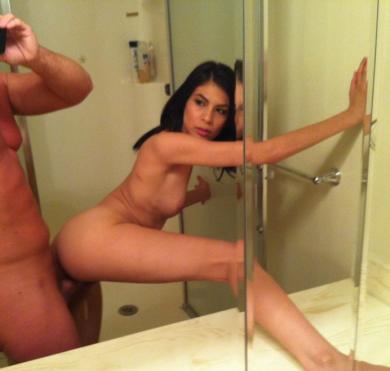 She's been compiling photos with her boyfriend and her favorite ones include getting sprayed with jizz like what she shared in this post. This is a special edition since you'll be seeing this sleazy cunt blow on a throbbing cock, banged rough from behind, and of course, get that messy jizz that she so like having on her face and inside her mouth. Fubilov.com bitches are often wild in this part of the planet and we got a lot more pictures to show you soon. But be sure to enjoy the rest of the pics of this skank right here and don't miss out on her new naughty snaps.